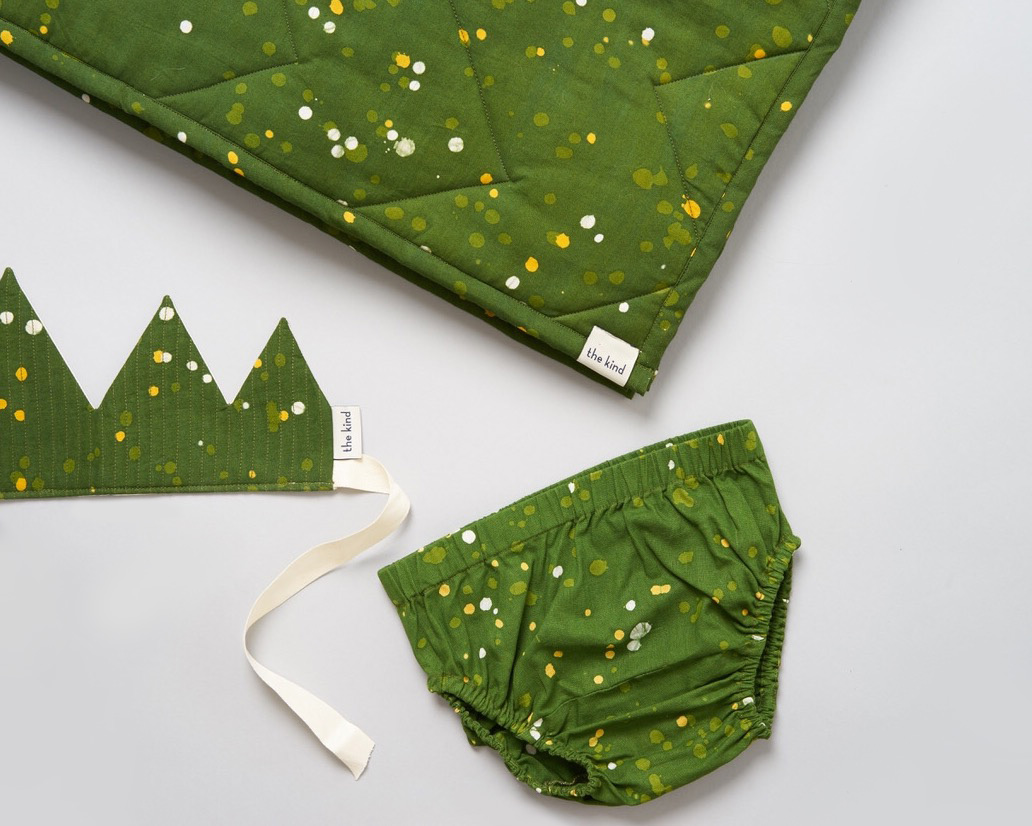 Galaxy
You've found the perfect new-born gift set! The set contains a quilted play blanket, matching bloomers and a crown to celebrate the new baby in style.
Details:
Everything is made of 100% soft hand dyed cotton, filled with hypoallergenic polyester. The set contains:
- The perfect play blanket, which is padded and soft, giving comfort to your baby practicing tummy time. Dimensions: 100x70 cm.
- A bloomer in matching design. Size: 0/6 months
- A crown: adjustable in size using a cord, so it fits all ages. The crowns can be worn both sides.
Available in 6 colors
sold out
Hand dyed
Our textiles are made using Ghanaian Batik technique, a wax resist technique that most likely made its entrance in West Africa around 1600 trough the ancient trans-Saharan routes. Local populations incorporated aspects of wax printing into their traditional textiles, and now The Kind carries on the long tradition of handcrafted batik into modern designs.
We work closely together with our artisans, and we value there input and experience. All the batik designs for this collection are made in collaboration with Winfred; who has his own batik workshop in Accra, Ghana.
Care instructions
COLD WASH/AIR DRY:
Machine wash in cold water and air dry (and we don't mean the setting on your dryer). This will help to protect the life of your product while being gentle to the environment.
To care for your bright coloured gear, we suggest that you:
• Wash bright colours alone the first time.
• Continue washing bright coloured gear with similar colours.
• When wet, keep bright coloured gear away from other fabrics.