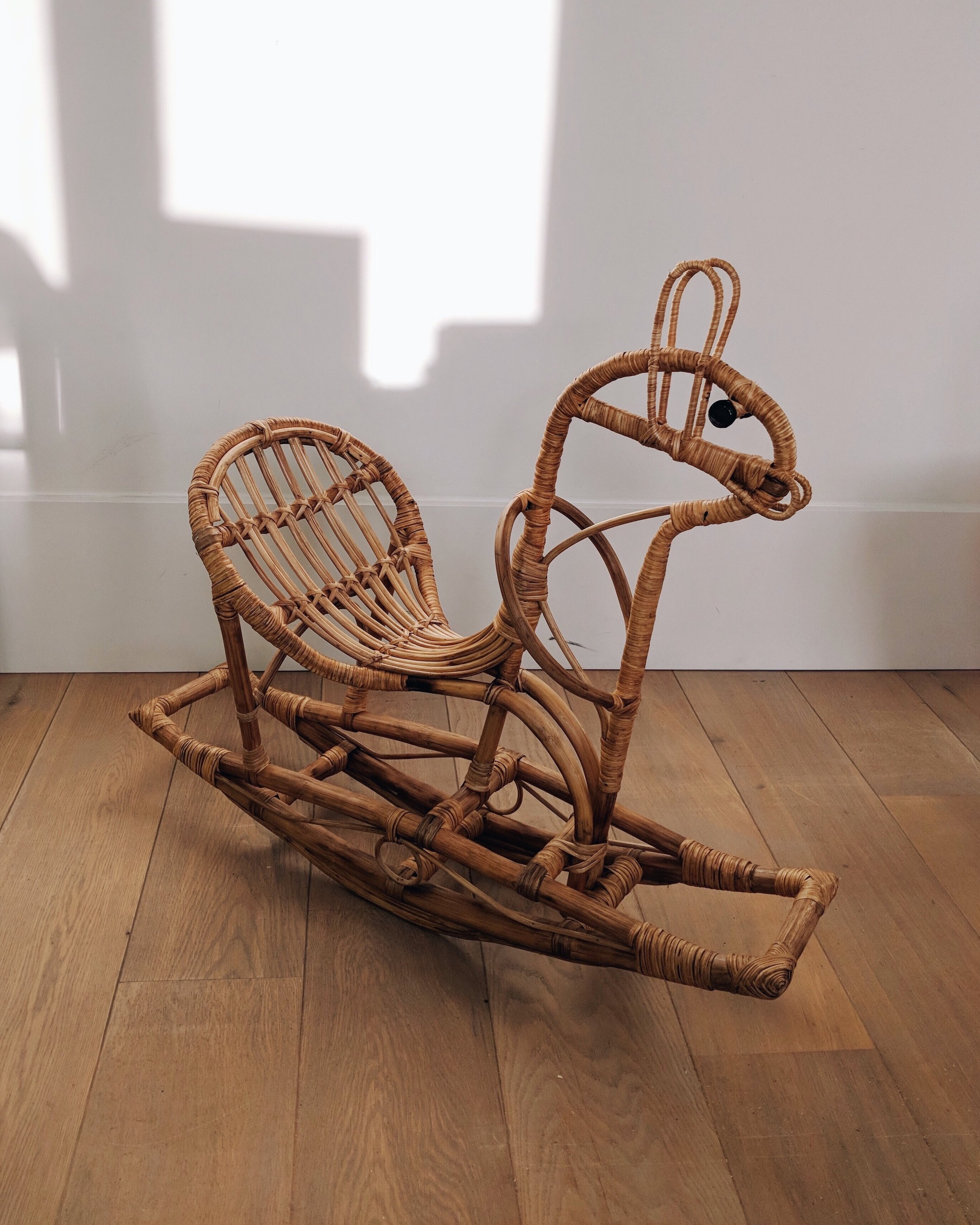 CITY horse
COMING SOON
Handcrafted in Ghana using natural rattan.
SIZE:
Height: 65 cm
Width: 35 cm
Length: 85 cm
COMING SOON
Behind the rattan
All of our rattan products are made in an outdoor workshop close to Accra, the capital of Ghana. The stands of rattan come from the in high forest zone, in the southern part of Ghana, where 3 out of the 600 rattan species grow naturally. Our rattan products are 100% natural and handmade, without the use of electricity.
Rattan is a climbing plant that is superficially similar to bamboo. Unlike bamboo, rattan stems are solid, and most species need structural support and cannot stand on their own. Rattans have been known to grow up to hundreds of metres long!
For production, strands of rattan that matches the requirements for the design are prepared. First the skin is peeled off, and will be used as rattan weaving material. The remaining "core" of the rattan is what we use as the base of our products. With heat the strand becomes more flexible and is bend in the desired shape.
Rattan is sustainable and useful material mainly because it is lightweight, durable, suitable for in- and outdoor use, and flexible.
The construction process and the craft behind making rattan products have barely changed in thousands of years. All of our rattan products are designed in collaboration with Peter, who has learned the craft behind working with rattan from his father. Together we combine the tradition rattan furniture into new, sustainable and modern designs.